We may earn a commission on purchases made after clicking links on this page.
by Robin
This week we are having incredible conversations:
"Puff. Puff. Puff." My son, age 5, is blowing air around the kitchen. "What's up, Little Mister?", I ask. He replies, matter-of-factly, "Oh, I'm just moving molecules." He goes back to blowing.
My daughter, age 8, can't turn her brain off at bedtime. She has so much to share, "Mom, did you know a hummingbird sips 13 times a second and flaps it's wings 200 times a minute?". No, I didn't know that, but lets talk about it in the morning.
My son shared with our friend Ruth (and lovely caregiver), "Did you know I gave my dad a rhinovirus?". She knows now.
Did this depth of science knowledge come from the daily science tutorials we give them each day?
Not even close. (For starters, we don't actually do that.)
Our kids have found a terrific show that they can't get enough of: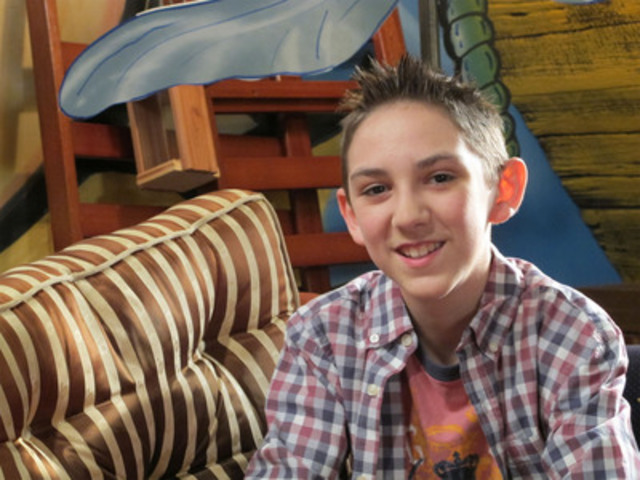 Finding Stuff Out is a show that give kids what they want: answers to the questions that matter to them! Each episode answers questions from real kids like "Why does the moon follow you" , "Can humans grow fur?" and "What would happen if somebody cracked the Earth?"
Harrison is the host and he digs up the answers by doing experiments, getting the coolest guests and researching the most incredible facts ever.
On Finding Stuff out you'll see the most amazing things, find stuff out that you always wondered about and laugh your head off too.

Finding Stuff Out works with experts to ensure that the show's content is age and developmental level appropriate.
What's also great about it?
It's available for free
on
TVO both on television and online
(cause you know
we don't pay for TV
).
Aren't children's programs so much better now than in the 80s? The best we got was when Inspector Gadget would take the last 2 minutes of the show to "be educational". He and Lily would talk about the food groups and how water turns to ice when it freezes. Scintillating stuff. (And often just barely correct.)
You know your kids are excited by science when they save up their allowance to order Giant Microbe plush toys. Our kids are checking the mailbox every day. They can't wait to get a Rhinovirus and the Flu:
What great learning shows have your kids fallen for? Please share in the comments!