We may earn a commission on purchases made after clicking links on this page.
Intro by Robin Steps by Ed
Work continues oh-so-slowly on our Cozy, Industrial Basement Pub and Hobby Room. We've made progress, but pandemic burnout and material sourcing challenges have delayed things. I'm sure you can understand. The last few months have been A LOT.
Our goals for this room are to create a fun and functional space.
One of the functions is storage. We are designing and building so many storage solutions – including this hidden storage under stairs solution – and it turned out so cool!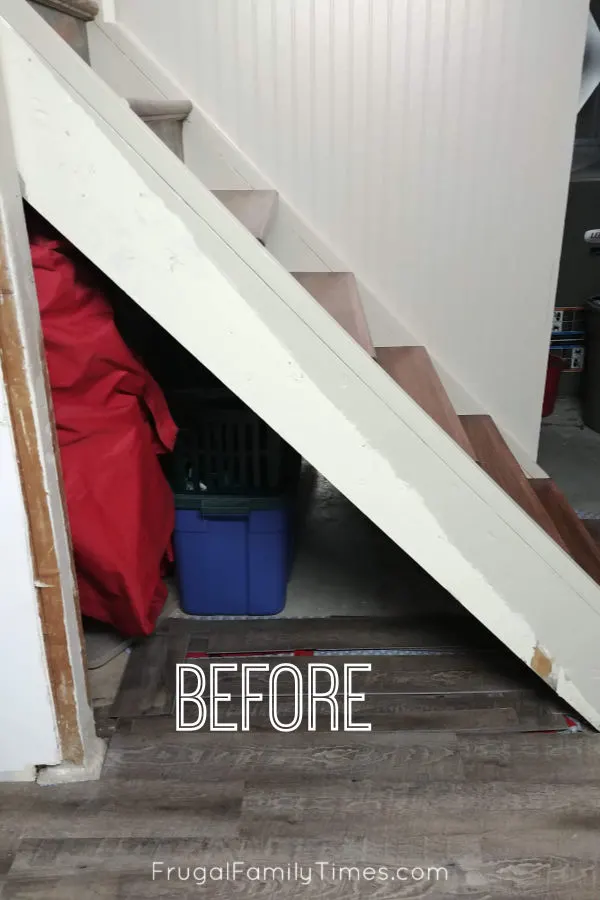 This hidden storage under stairs is also combined with a sleek, modern stair railing and pillar. We devised and DIY'd this storage solution to maximize the under stair storage and make our basement stairs safe. Plus – it looks pretty great, no? What follows is Ed's step by step tutorial…
Hidden Storage Under Stairs (& DIY Basement Railing)
Materials List:
Misc. plywood, MDF or panel board to create whatever shelf configuration you desire
2″ x 2″ x 8′ clear pine lumber for railing (number depends on how many you need for stair run)
2″ x 4″ x 8′ studs to frame post
5/8″ x 4.5″ primed MDF to wrap post with
Trim/baseboard of your choice
screws, nails, construction adhesive and caulking
an Electric nailer is helpful (we LOVE this one)
Paint (used Loggia from Sherwin Williams)
Steps for DIY Hidden Storage Under Stairs (with DIY Basement Railing)
First: Build the Post and Balusters
Step 1: Clear out space and install a post for the handrail to attach to.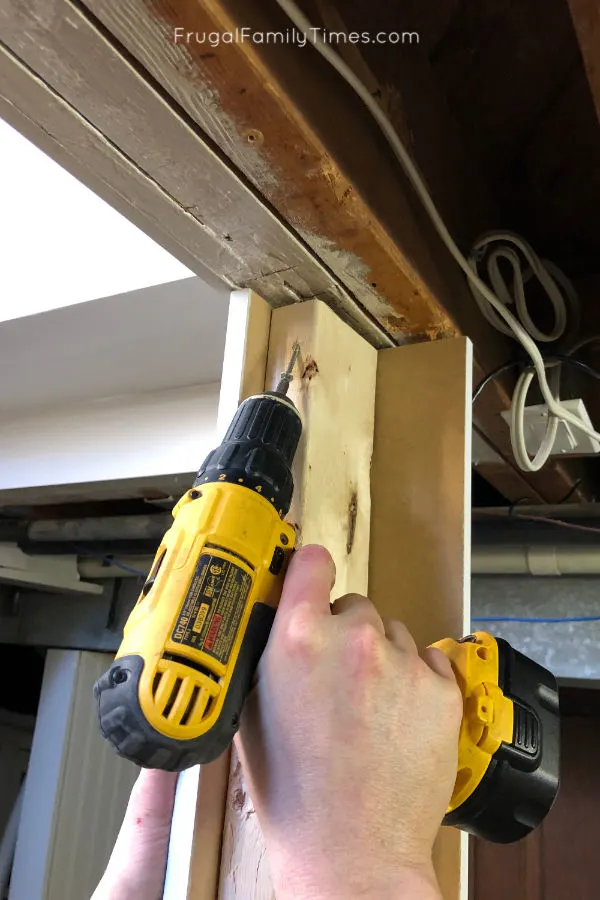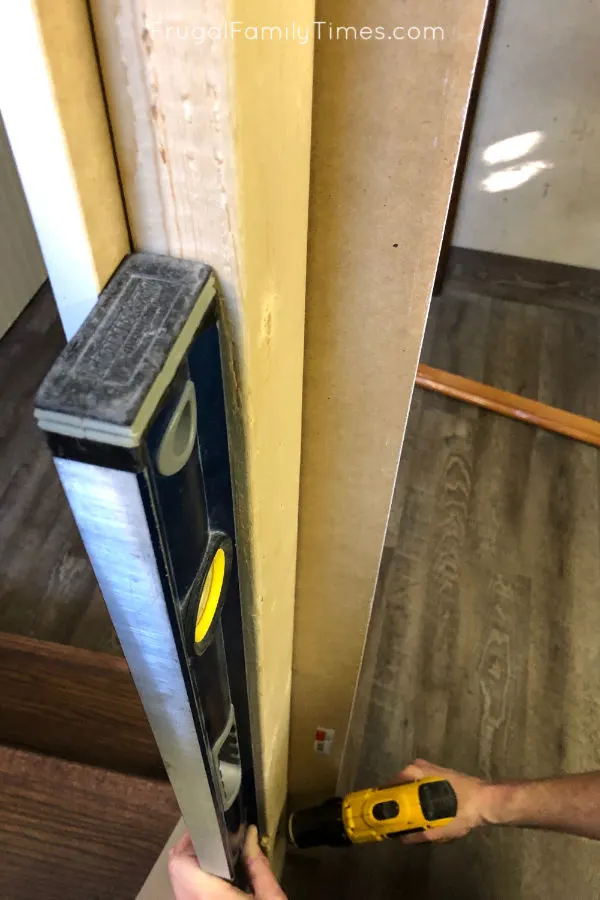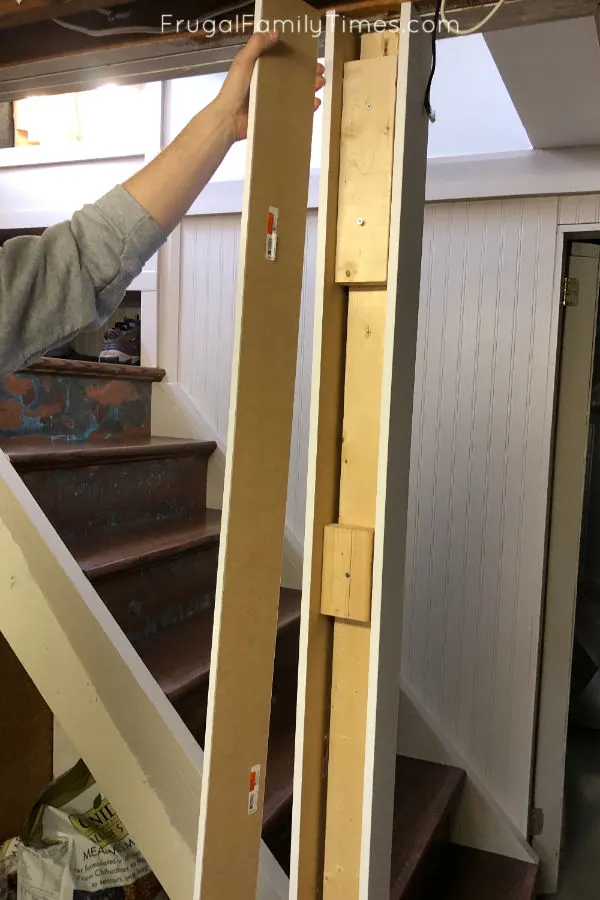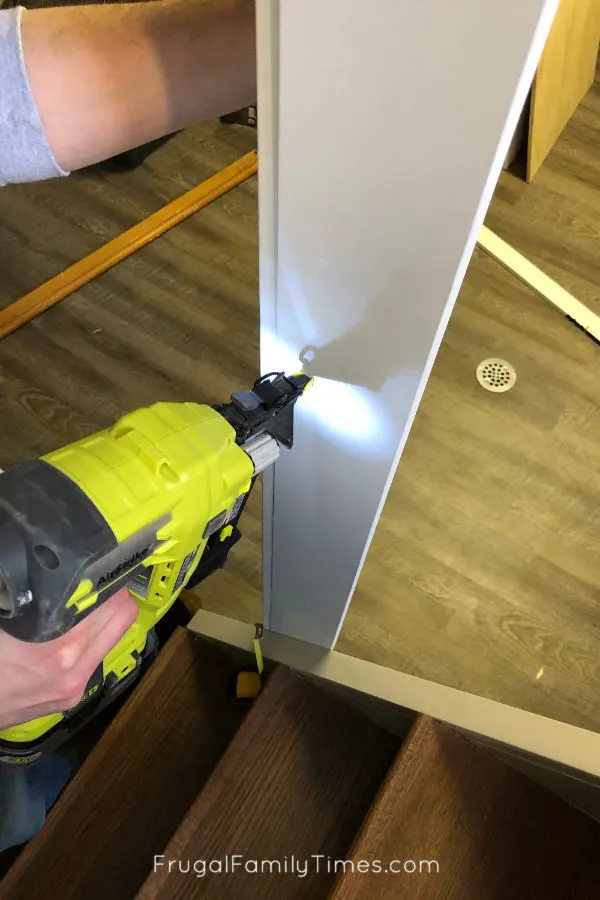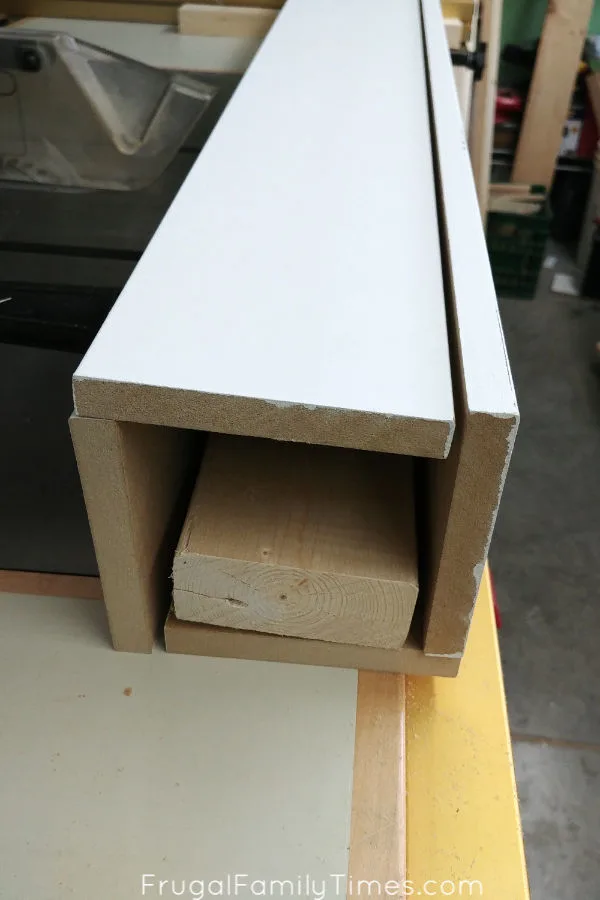 Step 2: Build the space for hidden storage under stairs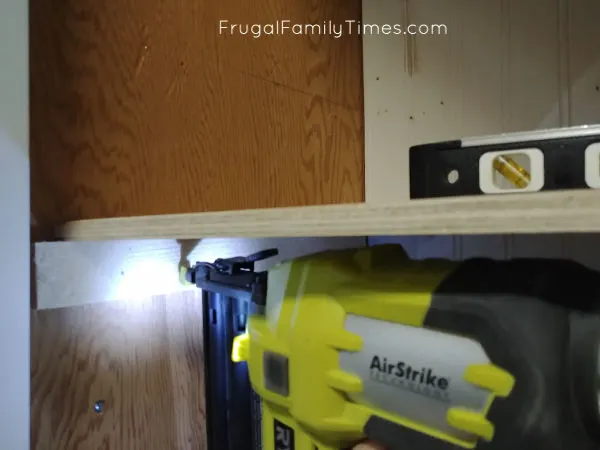 Step 3: Prepare and attach the 2″ x 2″ baluster railing wall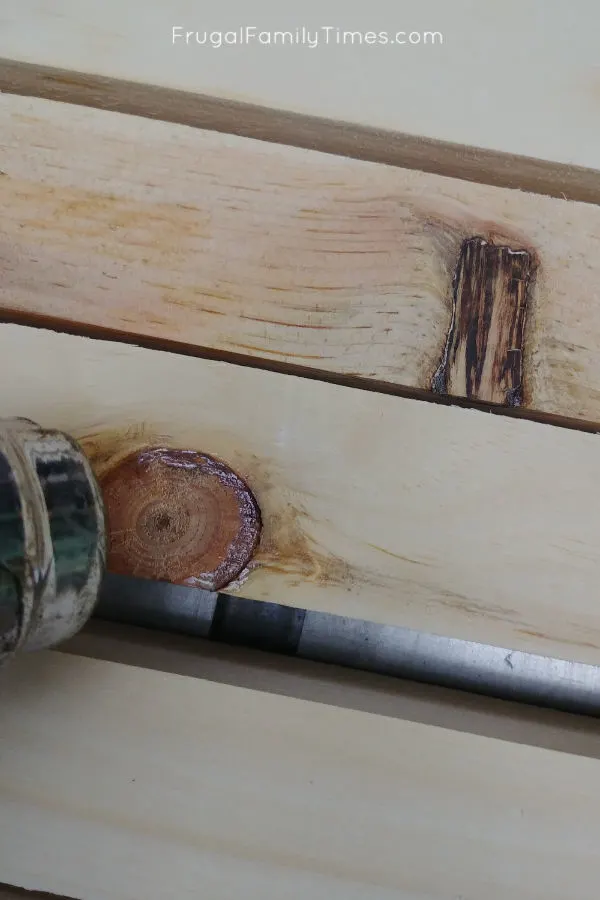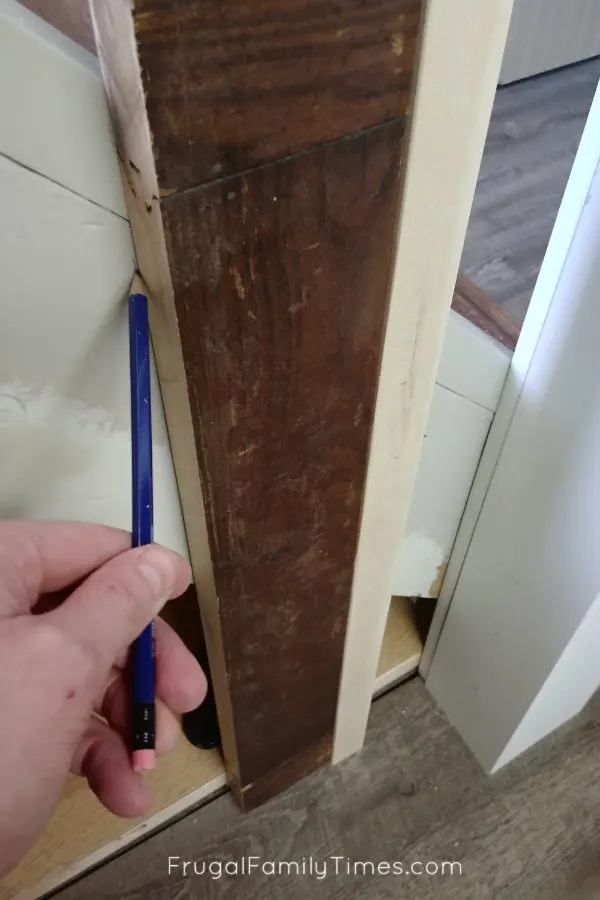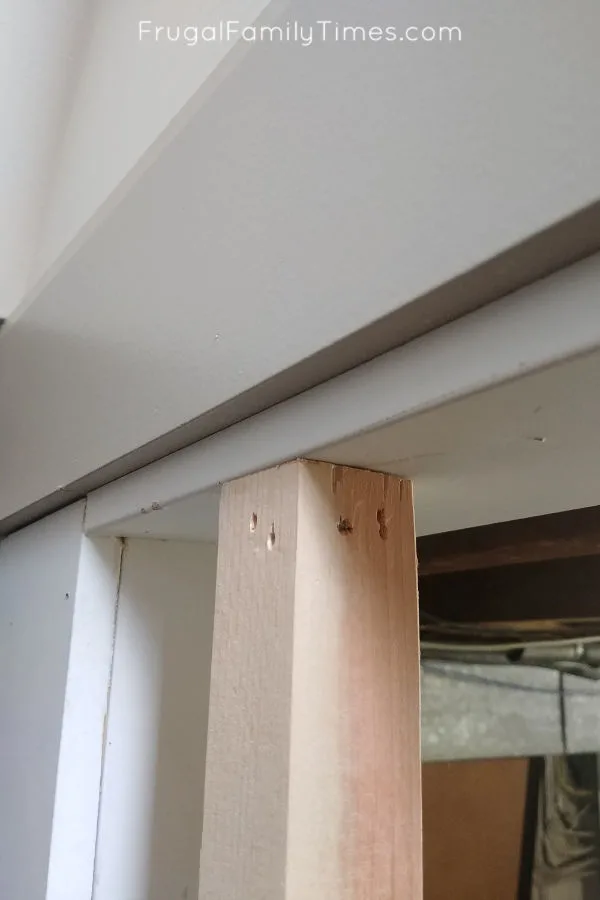 Next, build the hidden storage under stairs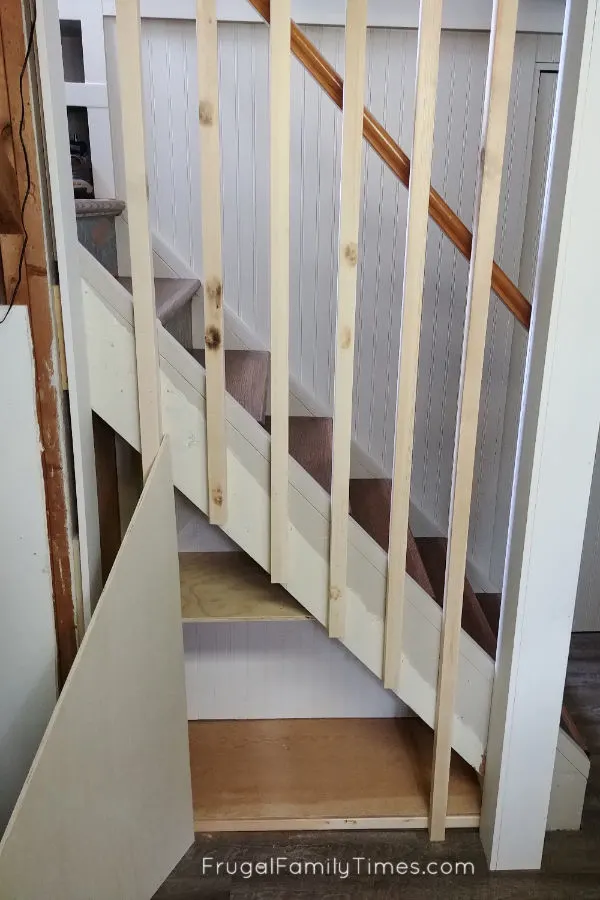 Step 4: Install the door and add the railing face.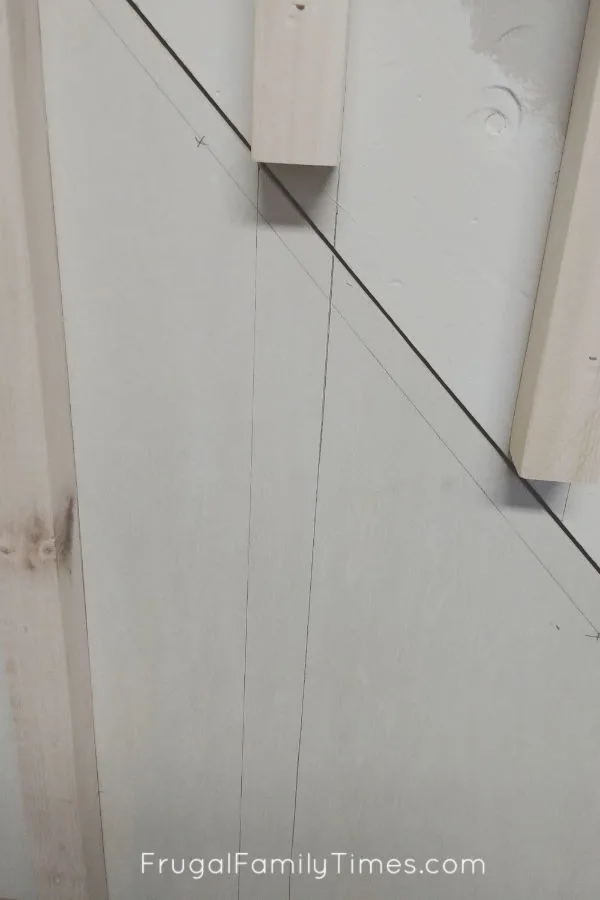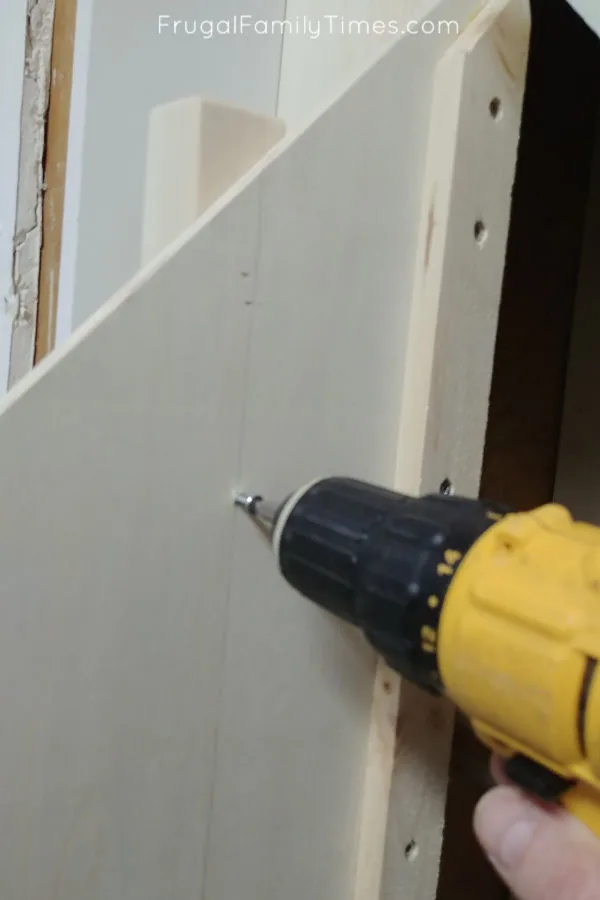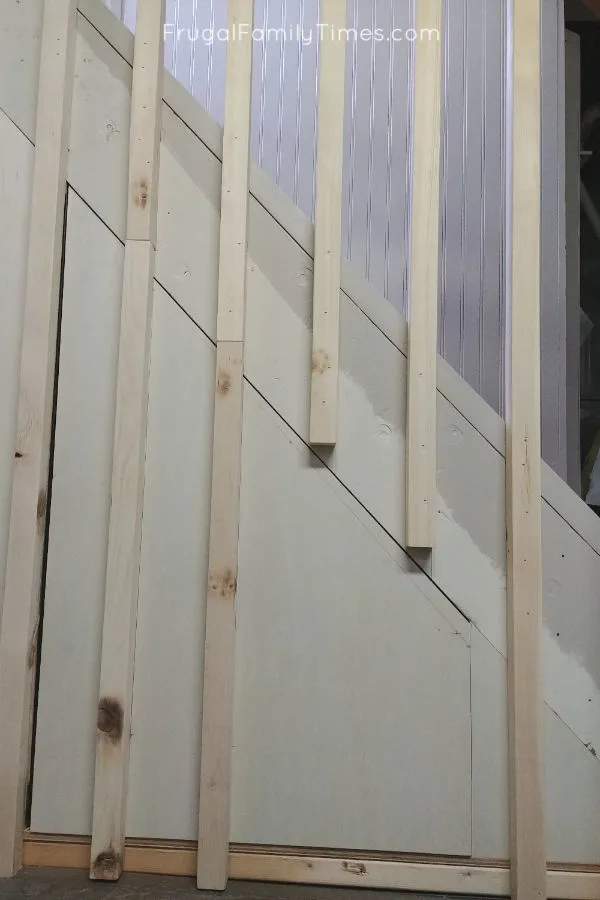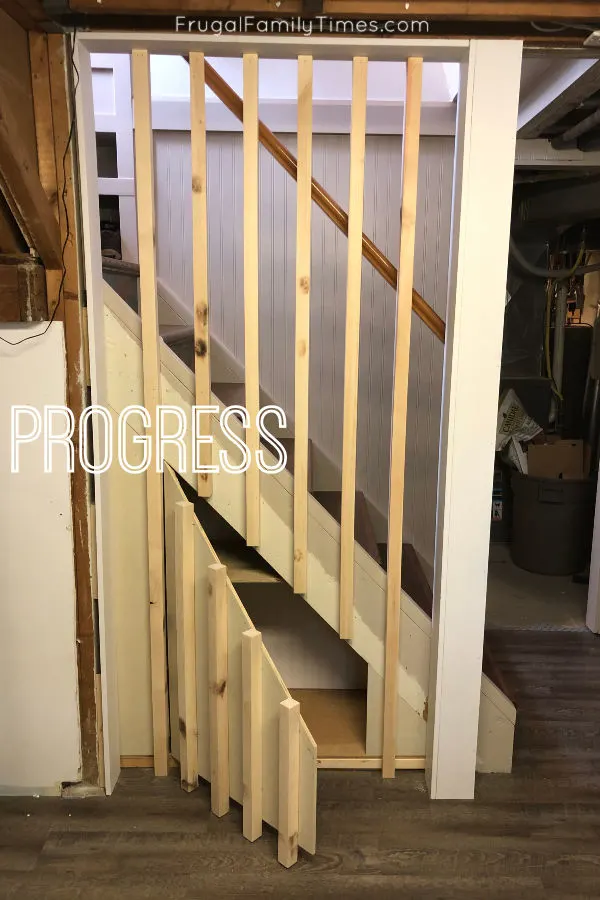 Step 5: Trim and paint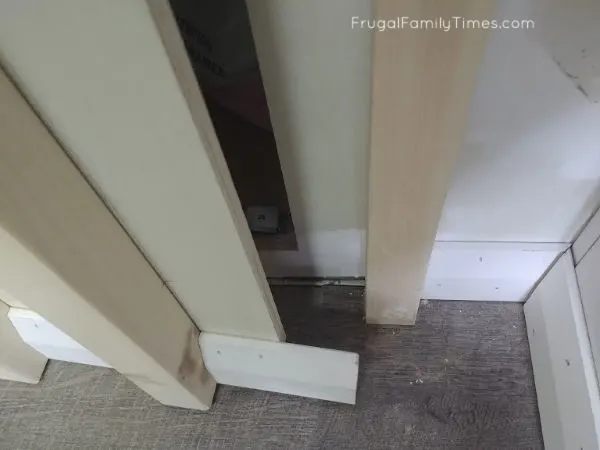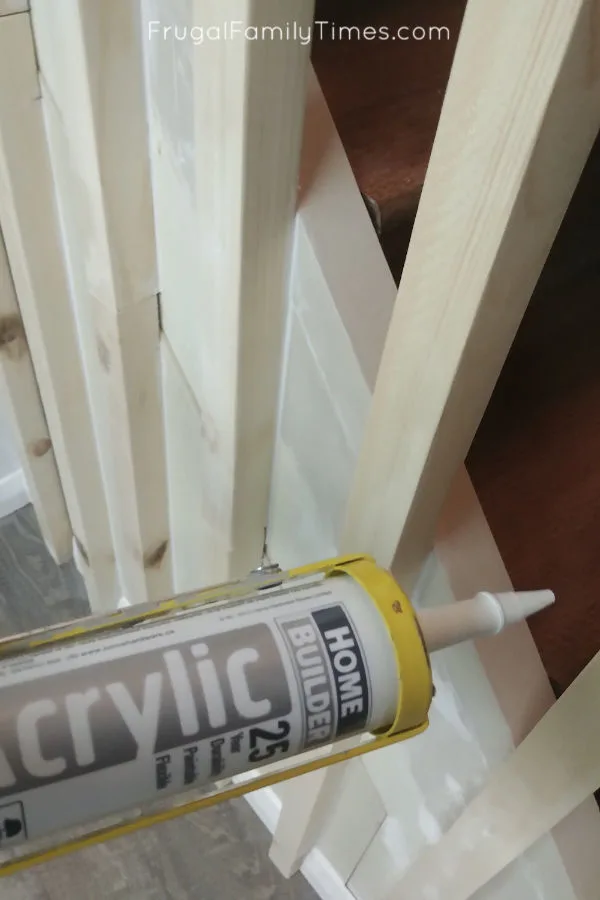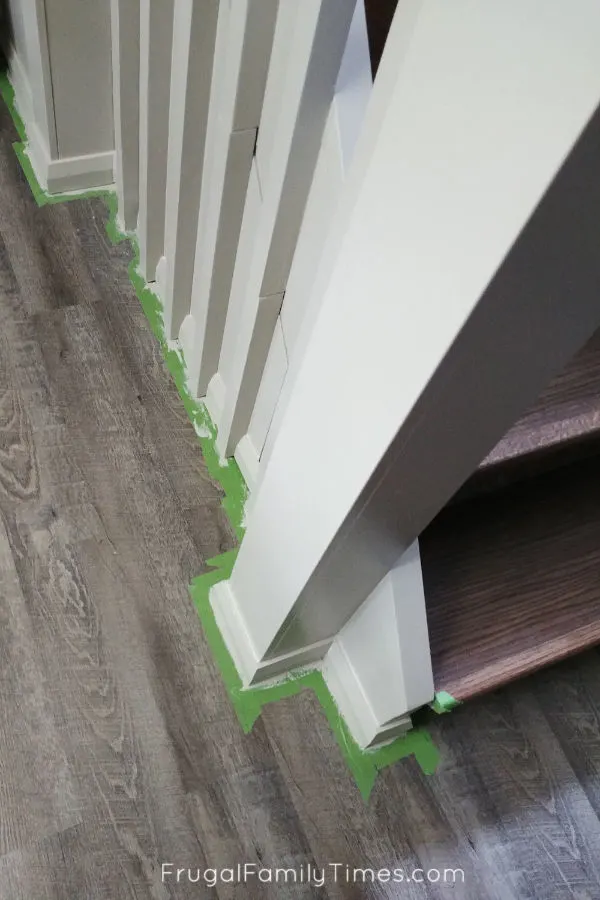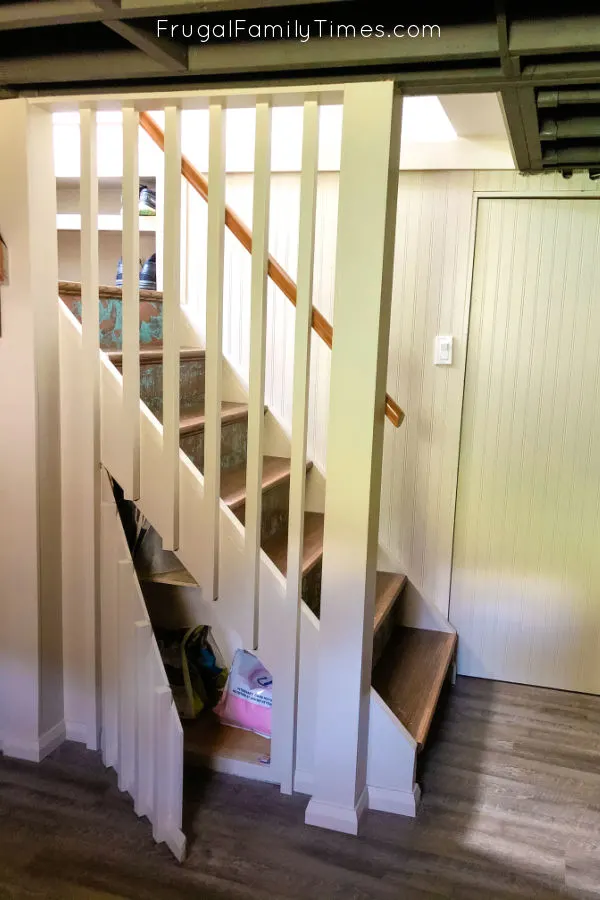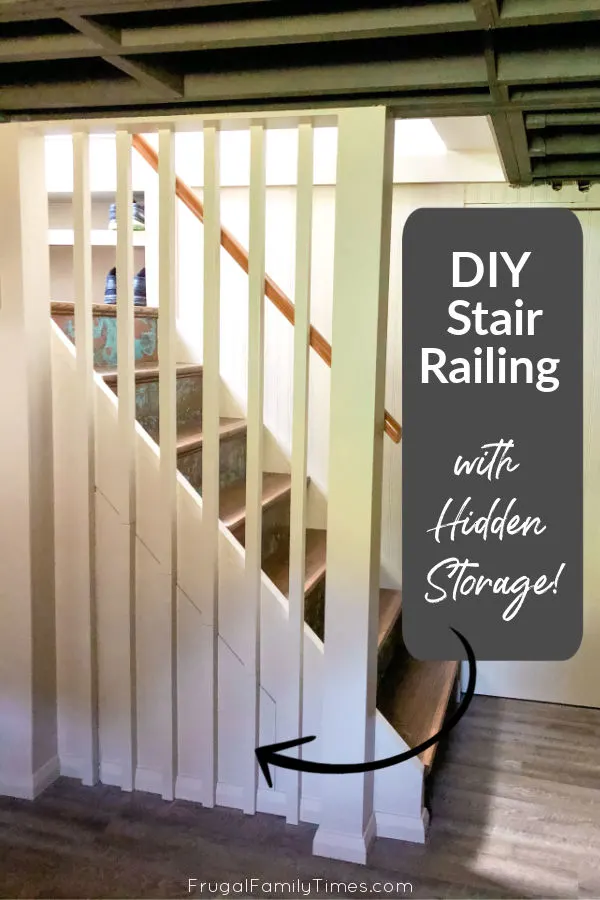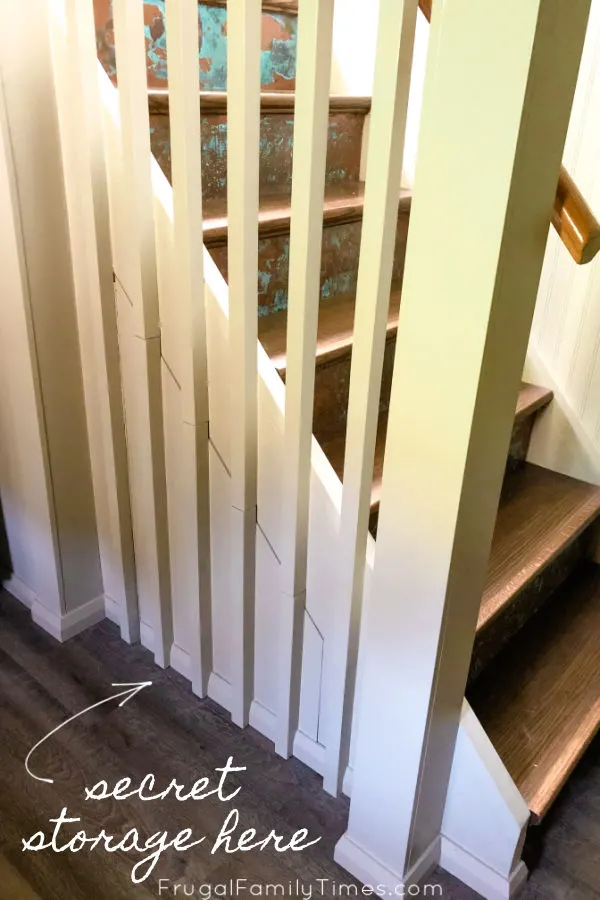 We've been making over our entire basement one room at a time! You can see all our DIY Basement Renovation projects here…