We may earn a commission on purchases made after clicking links on this page.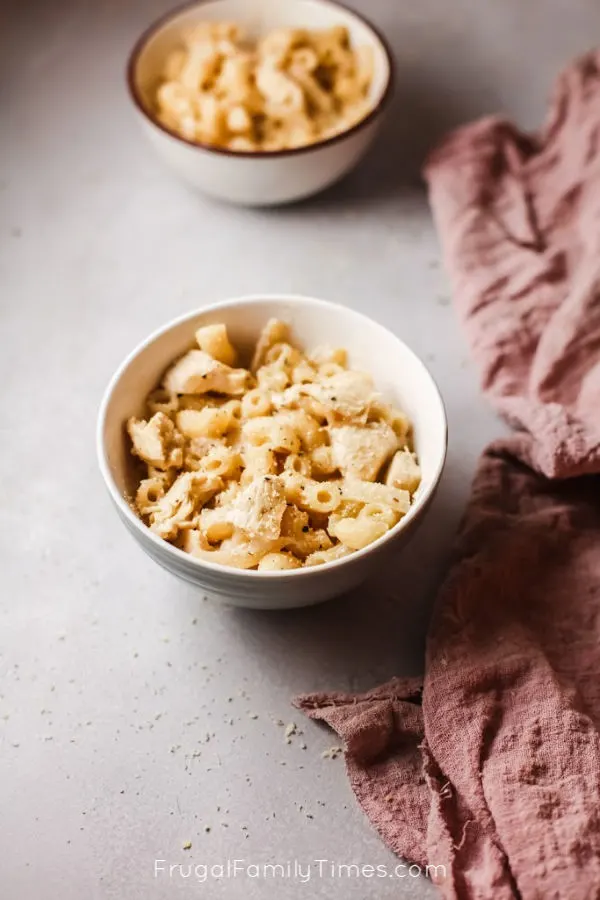 by Robin Hicken
As a former Registered Dietitian I KNOW Families with young kids need recipes like this One Pot Creamy Chicken Pasta! There are a few reasons:
When kids are young – the parenting time investment is enormous. You have hundreds of things to do and way too little time to do it. This recipe is fast.
Young kids eat OFTEN. This is normal, healthy behaviour, but man, does it create a lot of dishes. This recipe uses one pot.
Young kids can be VERY PARTICULAR about what they eat. Understatement of the year, no? If this is the period you're in now, know this: it's absolutely normal. This recipe has some common kid-approved elements: chicken, pasta, creaminess.
You need to be creative in the kitchen to please your choosiest family members. This recipe is adaptable.

Kid hates the texture of onions? Sub in onion powder for flavour.
Want to make it a full meal? Add some frozen veggies at the simmer stage. At our house this would be peas – somewhere else it might be diced carrots or broccoli. Et voila! You've got all the food groups covered.

Worry your tiny tummied person isn't eating enough? This recipe is high in energy. Growing bodies need extra calories – and they need foods that pack a calorie punch because their smaller appetites mean they need more calories per bite than grown-ups. (If you're watching your calories – don't fret – enjoy this meal, but partner it with a couple of heaping serving of veggies.)
Easy chicken recipes are one of our specialties – at the bottom of this post we've also shared some no-fail chicken favourites you'll be happy you tried!
Check out this quick, easy, crowd-pleasing recipe here…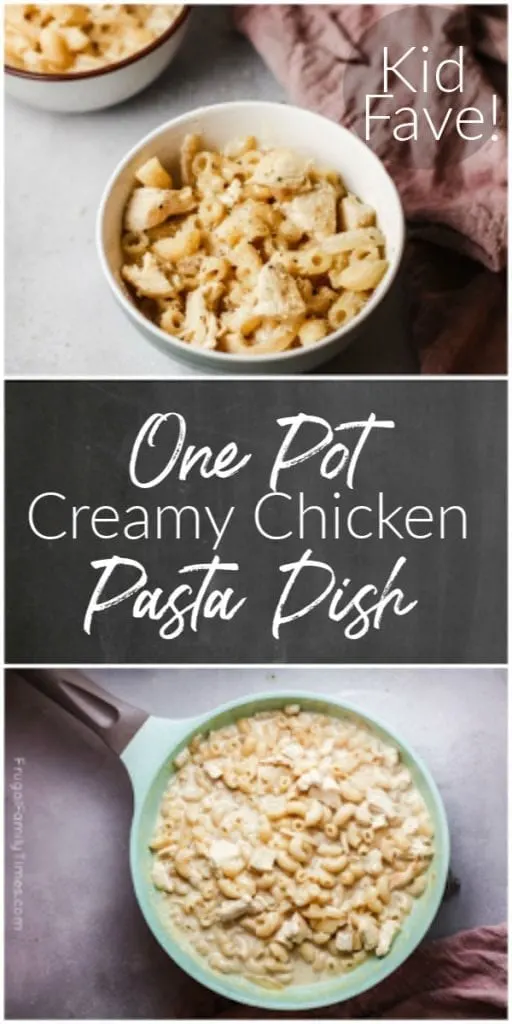 Kids' Fave One Pot Creamy Chicken Pasta Recipe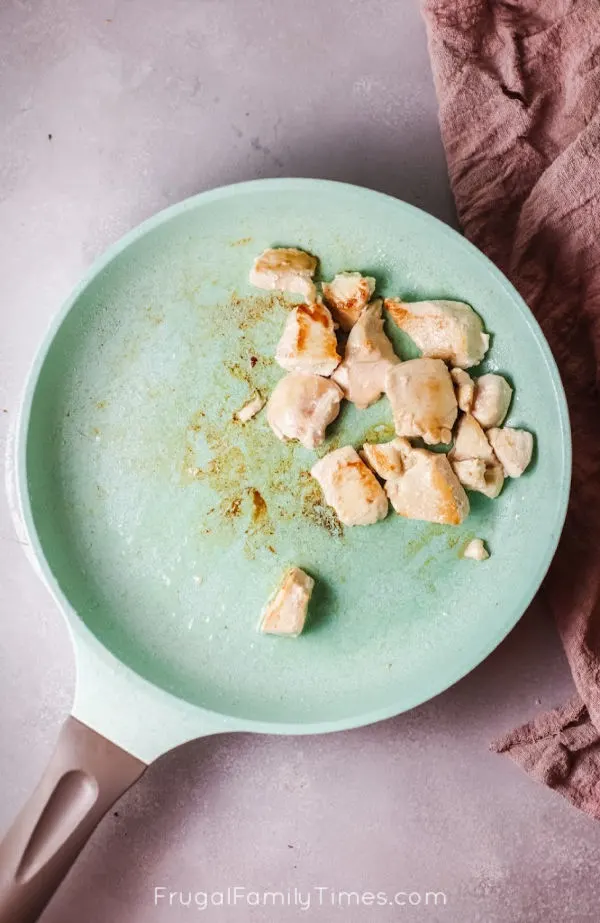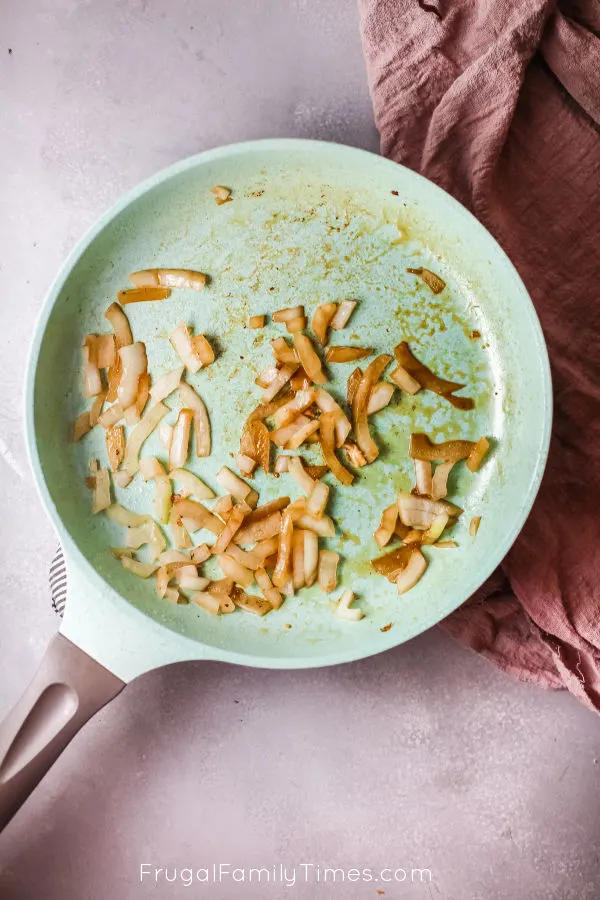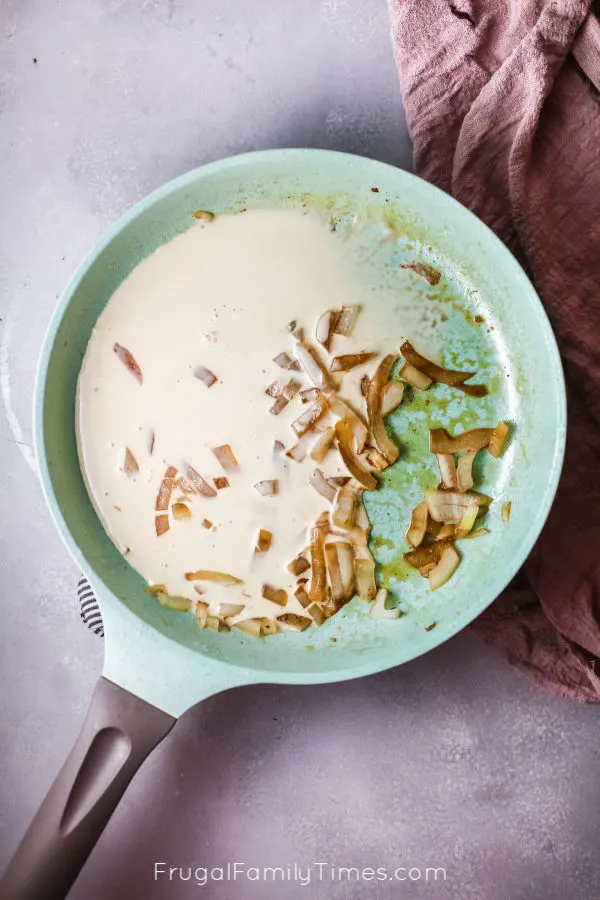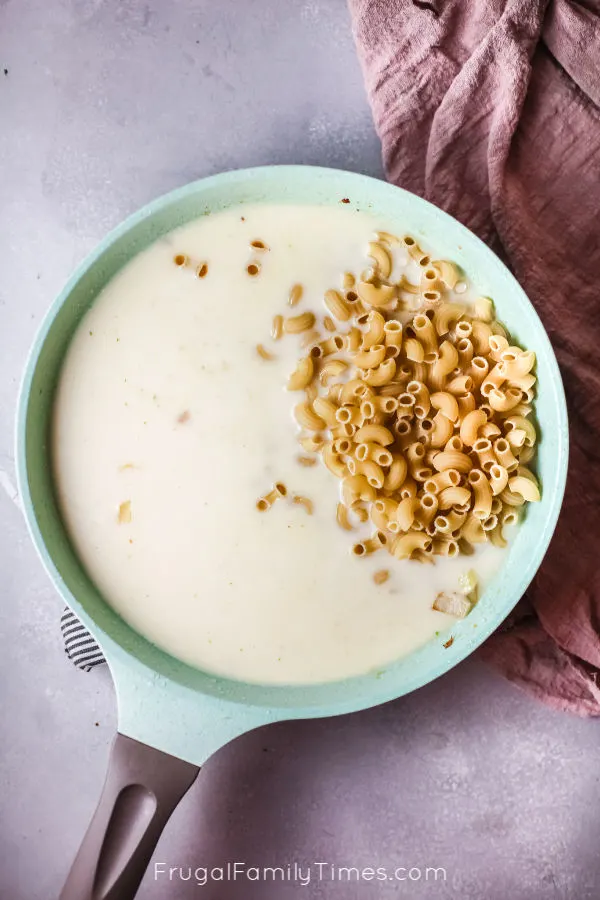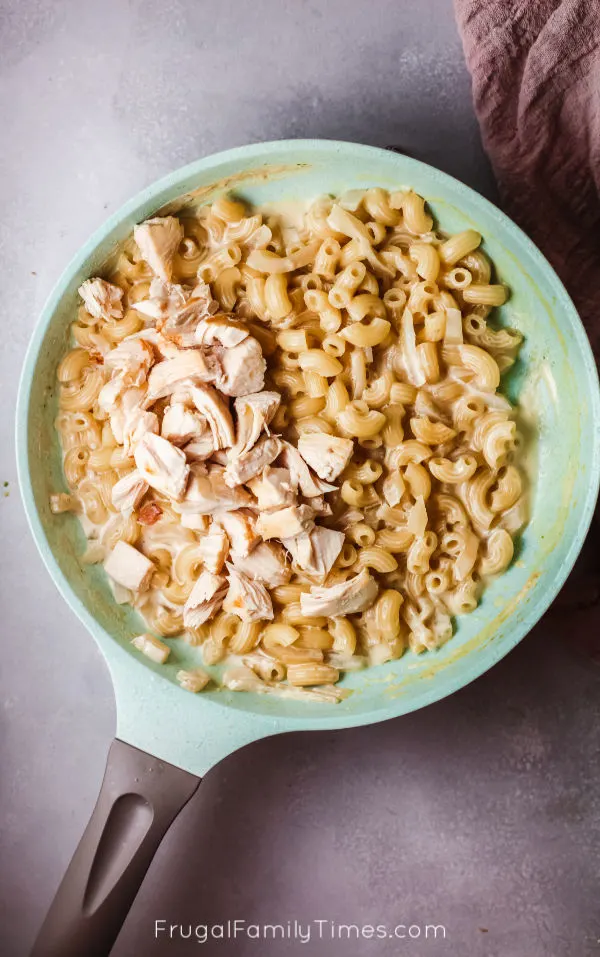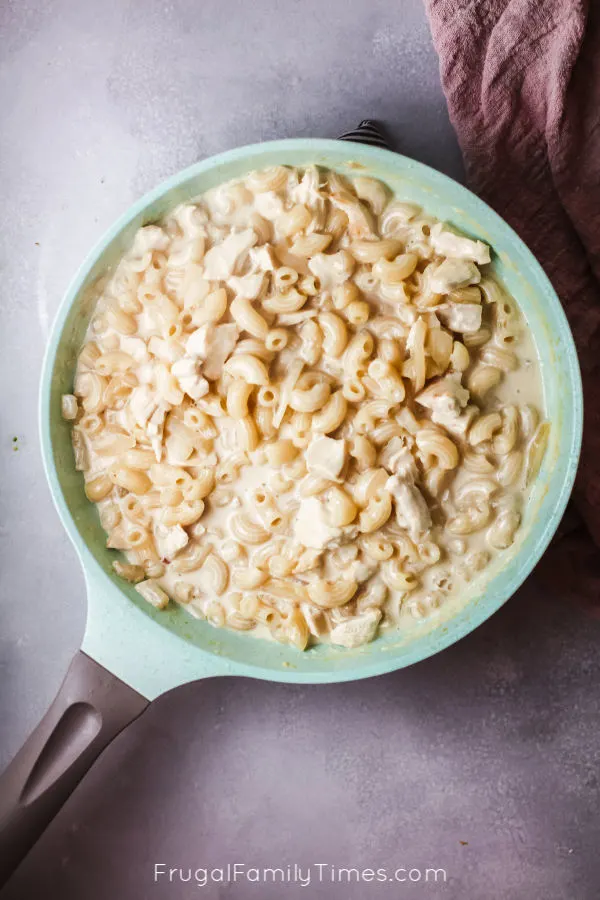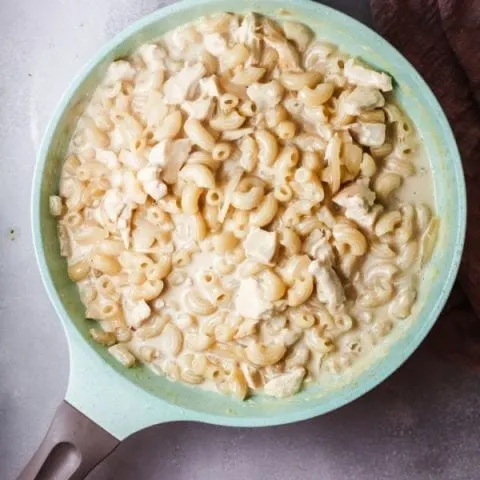 One-Pot Creamy Chicken Pasta
Kids (and adults!) love this creamy chicken pasta made in just one pan! Easy to make and easy to clean up.
Ingredients
1 Tbsp olive oil
½ lb chicken breast, diced
1 Tbsp butter
½ Onion, sliced (or 1/2 tsp of onion powder if your kids are onion-phobes)
3 Tbsp flour
1 cup milk
1 cup chicken stock
½ lb (8 oz) pasta (e.g. 2 cups of macaroni noodles)
½ cup parmesan cheese
⅓ cup cream
Salt and pepper to taste
Instructions
Heat olive oil in a saucepan over medium heat. Add chicken and cook until golden brown. Transfer to a plate and roughly shred it.
Return pan to heat and melt butter. Add onions and cook until golden and fragrant, around 4 minutes.
Add flour, milk and stock and mix. Add uncooked pasta and bring to a simmer.
Cook for 12 minutes or until pasta is done and the sauce is thick and has reduced. Add salt and pepper.
Remove from heat add chicken, cream and parmesan cheese and mix until everything is well incorporated.
Nutrition Information:
Yield:

4
Serving Size:

1
Amount Per Serving:
Calories:

348
Total Fat:

21g
Saturated Fat:

10g
Trans Fat:

0g
Unsaturated Fat:

9g
Cholesterol:

95mg
Sodium:

488mg
Carbohydrates:

13g
Fiber:

0g
Sugar:

2g
Protein:

26g
For some more fast and family-friendly meals, check out more of our chicken recipes: